09.01.2021 | Ausgabe 2/2021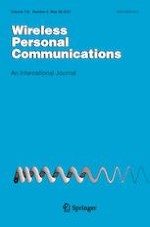 Reconfigurable Rounding Based Approximate Multiplier for Energy Efficient Multimedia Applications
Zeitschrift:
Autoren:

Bharat Garg, Sujit Patel
Wichtige Hinweise
Publisher's Note
Springer Nature remains neutral with regard to jurisdictional claims in published maps and institutional affiliations.
Abstract
The approximate design has emerged as a revolutionary design paradigm to obtain energy efficient digital signal processing cores while exhibiting acceptable accuracy. In different signal processing architectures, multiplier is the prime arithmetic unit and significantly influences the performance of these cores. Therefore, four novel energy efficient rounding based approximate (RBA) multiplier architectures are proposed in this paper. These multipliers first approximate input operands to the nearest power of two values and then achieve multiplication using few adders and shifters. The proposed RBA multipliers significantly reduce implementation complexity and provide higher energy efficiency. Further, a novel reconfigurable rounding based approximate (RRBA) multiplier is proposed to achieve desired performance-quality tradeoff. Further, the performance of proposed RBA and RRBA multipliers is evaluated and analysed over the existing approximate multiplier architectures. The proposed 8-bit RBA0 requires 59.8% (54.7%) reduced area (delay) compared to the existing approximate multiplier. Finally, the efficacy of the proposed multipliers is demonstrated in the application by implementing Gaussian filters embedded with existing and proposed approximate multipliers. The Gaussian filter designed using RBA0 provides 32.5% reduced energy consumption over the filter with existing multiplier.