01.01.2015 | Research Paper | Ausgabe 1/2015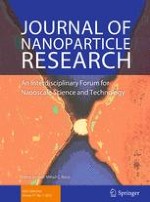 Supramolecular Langmuir monolayers and multilayered vesicles of self-assembling DNA–lipid surface structures and their further implications in polyelectrolyte-based cell transfections
Zeitschrift:
Autoren:

Fatma Funda Kaya Demirsoy, Nuraniye Eruygur, Erhan Süleymanoğlu
Wichtige Hinweise
Part of this work was presented at 10th Nanoscience and Nanotechnology Conference, held on 17–21 June, 2014 at Yeditepe University-Istanbul, Turkey.
Fatma Funda Kaya Demirsoy and Nuraniye Eruygur have contributed equally to this work.
Guest Editors: Mustafa Culha, Rawil F. Fakhrullin, Ratnesh Lal
This article is part of the topical collection on Nanobiotechnology
Abstract
The basic interfacial characteristics of DNA–lipid recognitions have been studied. The complex structures of individual unbound DNA molecules and their binary and ternary complexes with zwitterionic lipids and divalent cations were followed by employing lipid monolayers at the air–liquid interfaces, as well as by performing various microscopic, spectroscopic, and thermodynamic measurements with multilayered vesicles. The pressure-area isotherms depicted that Mg2+-ions increase the surface pressure of lipid films and thus give rise to electrostatic and hydrophobic lipid–DNA interactions in terms of DNA adsorption, adhesion, and compaction. These features were further approached by using multilamellar vesicles with a mean diameter of 850 nm, where a metal ion-directed nucleic acid compaction and condensation effects were shown. The data obtained show the effectiveness of Langmuir monolayers and lipid multilayers in studying nucleic acid–lipid recognitions. The data provide with further details and support previous reports on mainly structural features of these recognitions. Biomolecular surface recognition events were presented in direct link with spectral and thermodynamic features of lipid vesicle–polynucleotide complex formations. The results serve to build a theoretical model considering the use of neutral lipids in lipoplex designs as a polyelectrolyte alternatives to the currently employed cytotoxic cationic liposomes. The supramolecular structures formed and their possible roles in interfacial electrostatic and hydrophobic mechanisms of endosomal escape in relevant cell transfection assays are particularly emphasized.