01.08.2014 | Original Paper | Ausgabe 2/2014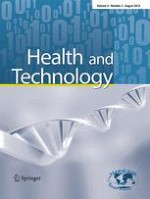 The impact of Fukushima on global health: lessons learned from man-made and natural disasters
Zeitschrift:
Autoren:

Luis Kun, K. Hirose, B. Katsumi, M. Albin, K. Prendergast, M. Mendoza
Wichtige Hinweise
Disclaimer
The views expressed in this paper are those of the authors and do not necessarily reflect the official policy or position of the William Perry Center for Hemispheric Defense Studies, the U.S. National Defense University, the U.S. Department of Defense, or the U.S. Government. B. Katsumi, a computer scientist contributed only on areas related to cloud computing and critical infrastructure; while Dr. K. Hirose, a nuclear engineer contributed with data and facts related to the accident and the actions that follow the crisis. The opinions and conclusions are from the first author.
Abstract
On July 5, 2013 a special invited session entitled: "The Impact of Fukushima on Global Health—Lessons Learned from Man-Made and Natural Disasters" was held at the Osaka Convention Center in Osaka, Japan, during the 35th Annual International Conference of the IEEE—Engineering in Medicine and Biology Society. The purpose of that session was mainly to discuss what happened at Fukushima, its repercussions and what other countries particularly those in South, Central and North America, can do to be better prepared for similar events. The first three authors of this paper participated in that special session. This article examines the causes and consequences of the nuclear accident that took place March 11, 2011, at the Fukushima Dai-ichi plant in Fukushima, Japan. It explains the different security risks associated with nuclear energy and analyzes the natural, man-made and technical causes of the Fukushima disaster. While nature was the main instigator, poor design, relaxed safety standards and lack of training severely exacerbated the damage and prolonged the effects of the incident. Crisis management strategies from the incident showed how cloud computing can be useful and effective in emergency response situations. However, the article's authors warn of potential failures due to infrastructure interdependencies and of the need to build resilient systems. The ongoing crisis in Fukushima serves as a testament to the different security risks associated with nuclear power and the serious, long lasting consequences they can have on critical infrastructures, the environment, public health, commerce and society—not just in Fukushima but anywhere in the world. In examining nuclear power as a viable energy resource, this article uses the Fukushima accident to encourage international discussion regarding the benefits and risks of nuclear power, the definition of government and utility company's roles and responsibilities to the public, and the possibility of pursuing alternative energy sources. Finally, through an analysis of these risks and the lessons learned from Fukushima, this article will present policy recommendations regarding better risk analysis, plant construction, secure practices, restoration of critical infrastructures and other elements of disaster response in order to create safer, more responsible nuclear energy policies worldwide.