2018 | OriginalPaper | Buchkapitel
12. Water and Aquatic Fauna on Drugs: What are the Impacts of Pharmaceutical Pollution?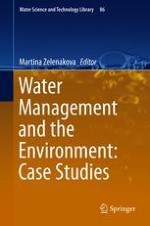 Erstes Kapitel lesen
Autoren: Piotr Klimaszyk, Piotr Rzymski
Abstract
Pharmaceutical pollution is becoming an unavoidable environmental issue of emerging concern. As forecasted, the consumption of medicinal drugs and their use in veterinary practice is expected to systematically increase over coming years, resulting in their increased discharge. The most commonly used pharmaceuticals include non-steroidal anti-inflammatory drugs (e.g., diclofenac, naproxen, ibuprofen), cardiovascular drugs (e.g., beta-blockers, diuretics, calcium channel blockers, lipid-regulating agents), antibiotics, oral contraceptives, anti-depressants, immunosuppressive drugs and cytostatics. Active pharmaceutical ingredients (APIs) are known to partially survive the conventional process of wastewater treatment. In freshwaters, they may undergo photodegradation, biodegradation, sorption to sediments and uptake by organisms. The latter results in metabolism or bioaccumulation, and potential toxicological effects and physiological responses. The magnitude of effects is largely modulated by the concentration of APIs, time of exposure and some environmental factors such as light and nutrient availability. The response to APIs in closely taxonomically related species may be significantly different. The concomitant presence of different APIs usually evokes potentiation of adverse effects. The most serious effects of pharmaceutical pollution evidenced so far for freshwaters include increase in antibiotic-resistant microorganisms, feminization, behavioral changes, and immunosuppression in fish. Beyond any doubt, it is imperative to support systematic research on API detection methods, to monitor the great number of APIs in wastewater, surface and groundwater, and tap water, and to assess the ecological risks arising from their increased presence in the freshwater environment.