03.08.2017 | Original Paper | Ausgabe 5/2018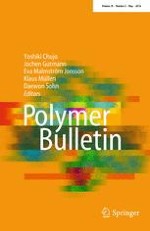 Incorporation of CuO nanoparticles into thin-film composite reverse osmosis membranes (TFC-RO) for antibiofouling properties
Zeitschrift:
Autoren:

A. García, B. Rodríguez, D. Oztürk, M. Rosales, D. I. Diaz, A. Mautner
Abstract
The effect of the incorporation during the interfacial polymerization process of copper-oxide (CuO) nanoparticles in thin-film composite (TFC) reverse osmosis (RO) membrane on their antibiofouling and desalinization performance have been studied. Membranes were characterized by fourier transform infrared spectroscopy (FTIR), scanning electron microscopy (SEM), energy-dispersive X-ray spectroscopy (EDX), atomic force microscopy (AFM), zeta potential and contact angle measurements. Bactericidal tests were performed using
Escherichia coli
and anti-adhesion properties were confirmed by fluorescence microscopy. Membrane performance using a cross flow cell was evaluated. XRD and SEM–EDX analyses confirmed the incorporation of these nanoparticles into the membrane. Similar contact angle, higher surface roughness and less negatively charged surface on modified membrane compared to that of the pristine membrane were observed. However, an excellent anti-adhesion and bactericidal effect were observed, mainly attributed to the copper toxicity. The desalination performance of the modified membrane showed an important salt rejection with stable water flux. In conclusion, the incorporation of CuO nanoparticles into TFC-RO membranes during the interfacial polymerization process is a potential alternative method to improve the antibiofouling capacities without impairing the performance of the membrane.