01.09.2018 | Research Paper | Ausgabe 9/2018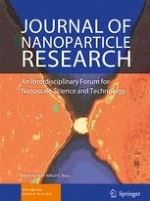 Ni-Mg/γ-Al2O3 catalyst for 4-methoxyphenol hydrogenation: effect of Mg modification for improving stability
Zeitschrift:
Autoren:

Tiantian She, Xiaoning Chu, Huiling Zhang, Jie Dong, Libo Niu, Xingwang Lan, Guoyi Bai
Wichtige Hinweise
Electronic supplementary material
Tiantian She and Xiaoning Chu contributed equally to this work.
Abstract
A highly stable Mg-modified Ni/γ-Al2O3 catalyst was fabricated by a simple deposition-precipitation method and investigated in the hydrogenation of 4-methoxyphenol. The Mg-modified catalyst showed enhanced catalytic activity and stability, with no appreciable loss of its initial activity for up to 26 times of recycling, as compared to the unmodified Ni/γ-Al2O3 catalyst. This could be ascribed to the formation of strong metal-support interaction due to the addition of Mg. TEM observation indicated that the Mg addition could enhance the dispersion of the active Ni species and decreased its particle sizes, contributing to a high catalytic activity. TPR and XPS results proved the existence of strong interaction between Ni and the modified support as well as the formed MgAl2O4, thus effectively suppressing the loss and agglomeration of the active Ni species during the hydrogenation process and accounting for its outstanding stability.
×