01.03.2015 | Ausgabe 1/2015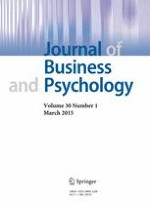 Examining Applicant Reactions to the Use of Social Networking Websites in Pre-Employment Screening
Zeitschrift:
Autoren:

J. William Stoughton, Lori Foster Thompson, Adam W. Meade
Abstract
Purpose
Social networking websites such as Facebook allow employers to gain information about applicants which job seekers may not otherwise share during the hiring process. This multi-study investigation examined how job seekers react to this screening practice.
Design/Methodology
Study 1 (
N
= 175) employed a realistic selection scenario examining applicant reactions to prospective employers reviewing their social networking website. Study 2 (
N
= 208) employed a simulated selection scenario where participants rated their experience with a proposed selection process.
Findings
In Study 1, social networking website screening caused applicants to feel their privacy had been invaded, which ultimately resulted in lower organizational attraction. Applicants low in agreeableness had the most adverse reactions to social networking website screening. In Study 2, screening again caused applicants to feel their privacy had been invaded, resulting in lower organizational attraction and increased intentions to litigate. The organization's positive/negative hiring decision did not moderate the relationship between screening and justice.
Implications
The results suggest organizations should consider the costs and benefits of social media screening which could reduce the attractiveness of the organization. Additionally, applicants may need to change their conceptualization of social networking websites, viewing them through the eyes of a prospective employer.
Originality/Value
This investigation proposed and tested an explanatory model of the effects of screening practices on organizational outcomes demonstrating how electronic monitoring, privacy, and applicant reactions can be integrated to better understand responses to technological innovations in the workplace.