11.05.2018 | Original Paper | Ausgabe 7/2018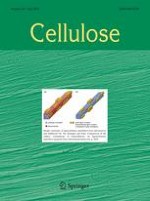 Chitosan-g-poly(acrylic acid)-bentonite composite: a potential immobilizing agent of heavy metals in soil
Zeitschrift:
Autoren:

P. Kumararaja, K. M. Manjaiah, S. C. Datta, T. P. Ahammed Shabeer, Binoy Sarkar
Wichtige Hinweise
Electronic supplementary material
Abstract
Aiming to achieve heavy metal adsorption in water and soil environments, a montmorillonite rich bentonite was graft-copolymerized with chitosan, and the obtained composite material was evaluated as a metal immobilizing agent for remediating metal contaminated soil. The graft-copolymerization reaction in the composite was confirmed by scanning electron microscopy, X-ray diffraction and Fourier transform infrared spectroscopy techniques. Batch adsorption studies with varying experimental conditions, such as adsorbent amount, pH and metal concentration, were conducted to assess the metal adsorption capacity of the composite. The adsorption pattern followed the Langmuir isotherm model, and maximum monolayer capacity was 88.5, 72.9, 51.5 and 48.5 mg g−1 for Cu, Zn, Cd and Ni, respectively. Amendment of a contaminated soil with the composite enhanced the metal retention capacity by 3.4, 3.2, 4.9 and 5.6-fold for Cu, Zn, Cd and Ni, respectively, over unamended soil. The desorption percentage of metals from the composite treated soil was significantly lower than the unamended contaminated soil. The findings indicated that immobilization of heavy metals in soils could be achieved by the chitosan–bentonite, which would potentially be an inexpensive and sustainable environmental remediation technology.